Jennifer Marman + Daniel Borins
Set Re-Set
May 7 - June 5, 2010
Opening Thursday May 6th, 6–8 pm
AND AT GSP BOOTH C22 VOLTA6, BASEL, SWITZERLAND June 16–20, 2010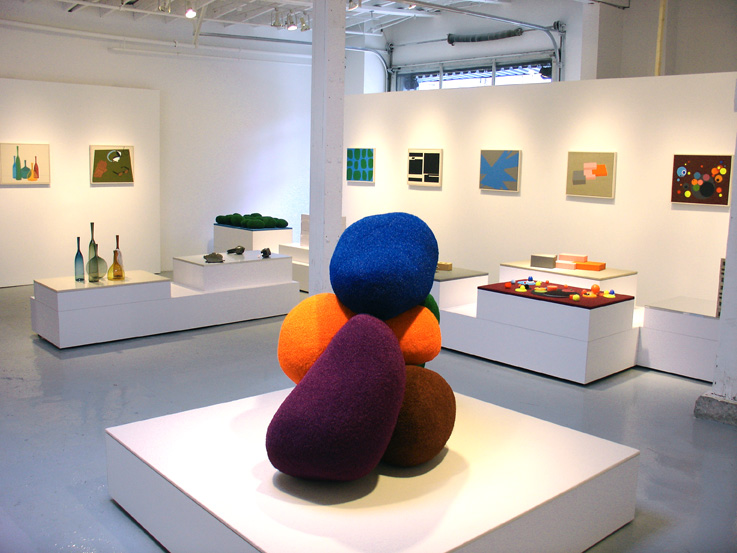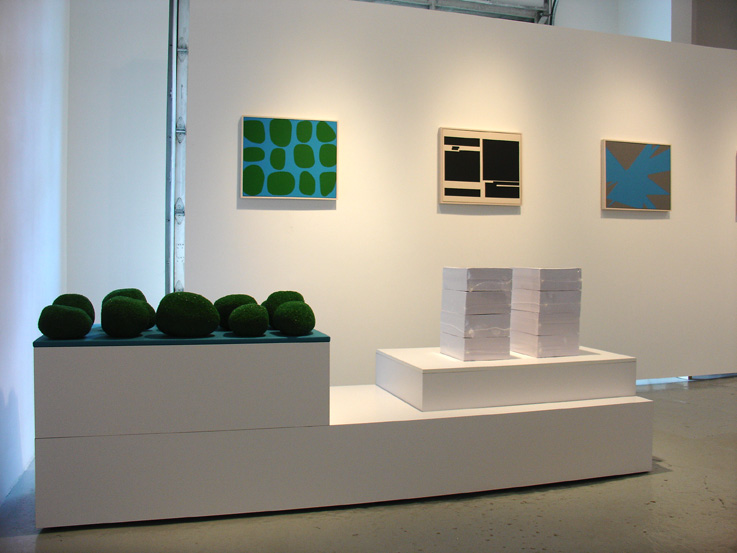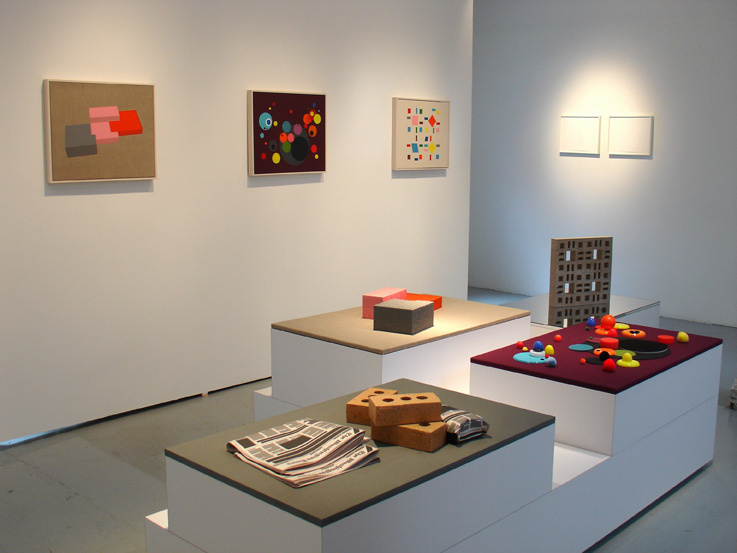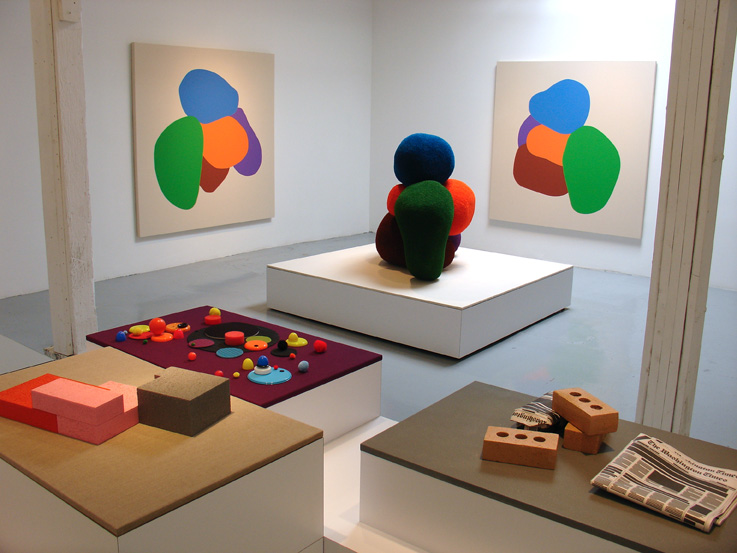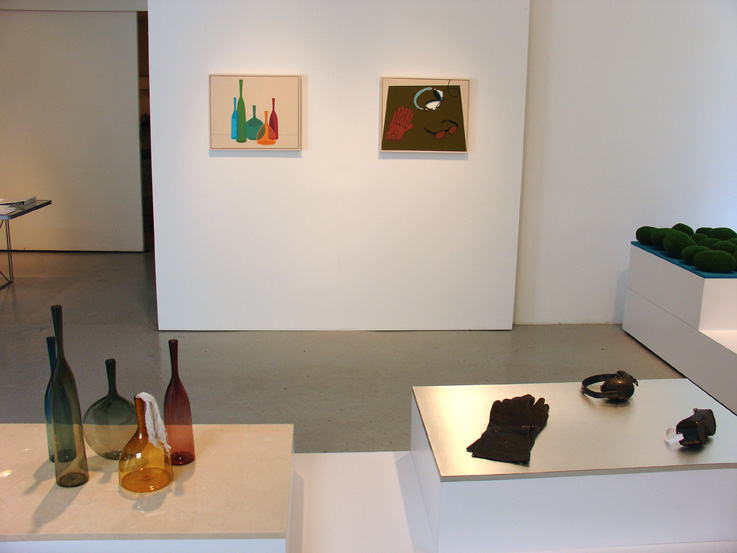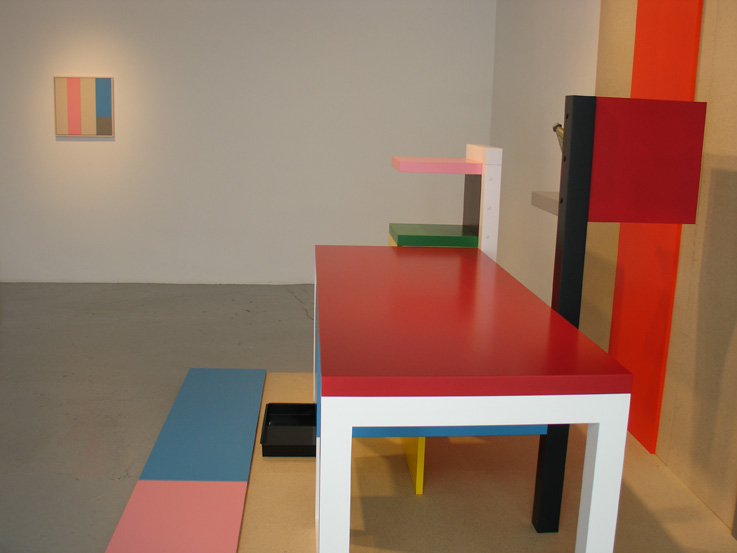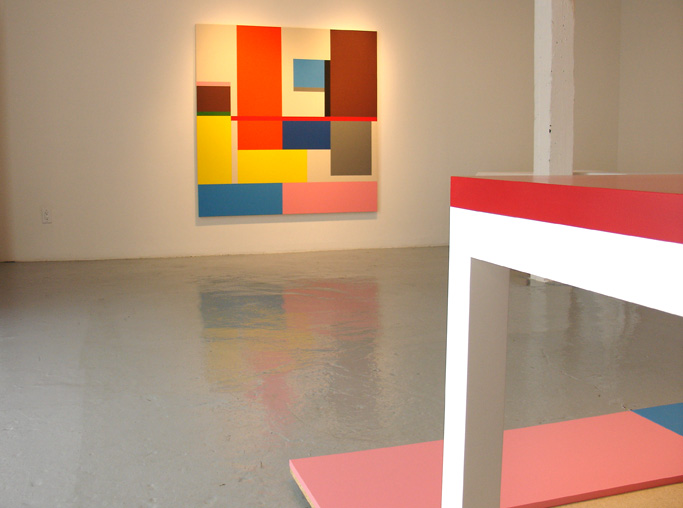 Georgia Scherman is pleased to announce her first solo show with collaborative duo Jennifer Marman and Daniel Borins, two of Canada's foremost emerging artists.
In the exhibition, entitled Set Re-set, Marman and Borins' built environment presents a series of correlations and ruptures throughout the gallery space. Conspicuous display platforms and support walls create a theatre of sight lines and an architecture of representation. This 'set' provides a literal and metaphoric use of the 'platform' and 'backdrop' as the foundation for a visual discussion of the art object in the context of abstraction and representation.
This spectrum of obscuring and depicting illustrates the hermeticism of abstraction and its inability to resolve or provide a critique of contemporary economic and political ideologies, and social conditions on a mass cultural level.
Through this current work Marman and Borins continue to build on the prisoner myth they established in Project for a New American Century, furthering their formal studies and bringing them into a contemporary language. The artists inject Set Re-Set with symbols of oppression and resistance while simultaneously portraying (or 'playing upon') the insouciant and servile nature of the aesthetics of formalist 20th Century abstraction.
The exhibition will be accompanied by an essay by Toronto-based curator and art writer Earl Miller, with an introduction by curator Ben Portis of the MacLaren Art Centre.
"Jennifer Marman and Daniel Borins assertively and mischievously critique modernism to illustrate how in early 21st century art, ideals of 20th century modernist revolution manifest themselves and re-set themselves repeatedly. Play, reset. Play, reset. Ad Infinitum. Marman and Borins succeed in their goal of "making an exhibition mirror the way things are rather than the way they should be." In other words, they tell it like it is. To call their work refreshing is as much an understatement as modernist manifestos are, in retrospect, hyperbole."
Earl Miller, 2010
Toronto-based artists Jennifer Marman and Daniel Borins have worked in the fields of sculpture, mixed media, installation and electronic art since 2000. They both graduated from the Ontario College of Art and Design in 2001. Their most recent exhibitions venues include The National Gallery of Canada, 2007, 2008/09 (catalogue); the Art Gallery of York University, 2009 (catalogue); and forthcoming, Beyond/In Western New York at the Albright Knox Art Gallery, 2010; Art Gallery of Hamilton, 2012.
Georgia Scherman Projects - Essay by Earl Miller with introduction by Ben Portis, May 2010