Margaret Priest
House
Opening Reception: Thursday, April 28, 6-8pm
April 28 - June 24, 2011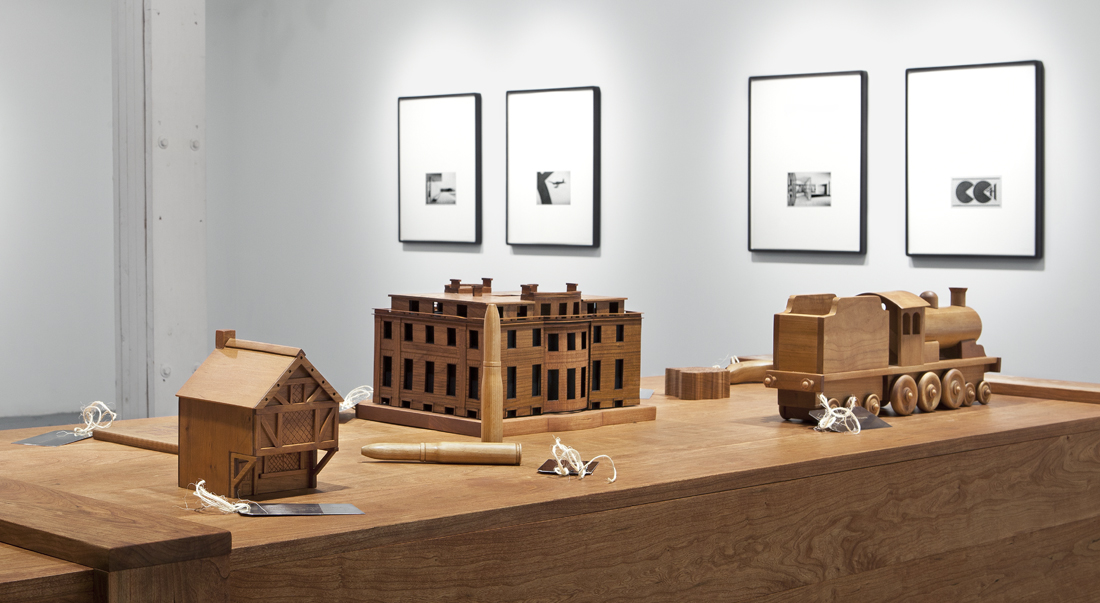 Georgia Scherman Projects is pleased to announce its first solo exhibition of renowned British-Canadian artist Margaret Priest. House comprises a series of meticulous graphite drawings and related cherry wood sculptural objects.
In the past, Priest's work attempted a rigorously rational - though personal and occasionally ironic - examination of modern architecture, materiality and theories of representation. House, however, eschews the distanced stance and plunges into an idiosyncratic and autobiographical exploration of the roots of her four decade infatuation with Ludwig Mies van der Rohe's Barcelona Pavilion. The new work seeks to uncover the genesis of an insistent need to draw, and draw again, the pavilion as she first "discovered" it in degraded black and white bookplates. It is these images of the German Pavilion in its original incarnation at the 1929 International Exposition in Barcelona that obsess her and not the colour photographs of the mid eighties reconstruction. Priest has set her examinations of the pavilion's simple form and extravagantly beautiful materials against the chaos and aesthetic deprivations of her own early upbringing during World War II and the ensuing Age of Austerity. An imagined Miesian domestic purity sits in sharp contrast to the stark realities of her working class childhood in London.
Margaret Priest was born in Tyringham, Buckinghamshire, England in 1944, and received her MFA from the Royal College of Art in London. She has exhibited in museums, public galleries and private art galleries in England, Europe, Canada, Australia, South Africa, and the USA since 1970. Priest's work is in numerous public and private collections including the Tate Gallery, the Dallas Museum of Art and the Art Gallery of Ontario. She is a recipient of the Governor General's Award for Architecture for her large-scale permanent, site-specific commission Monument to Construction Workers in Cloud Park, Toronto. She is Professor Emeritus at the University of Guelph and a visiting lecturer at universities and schools of art and architecture in Canada and the USA.