Bruce Helander
Icons and double takes
May 29 - July 5, 2014
Opening reception May 29, 6-8pm, Artist Talk May 31, 2pm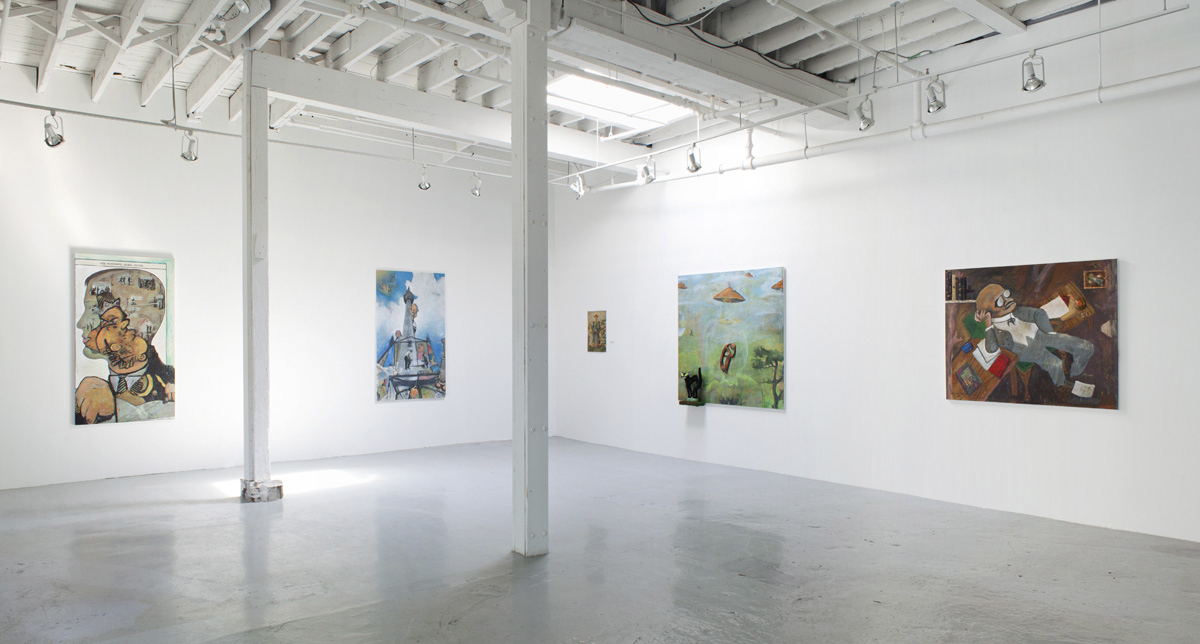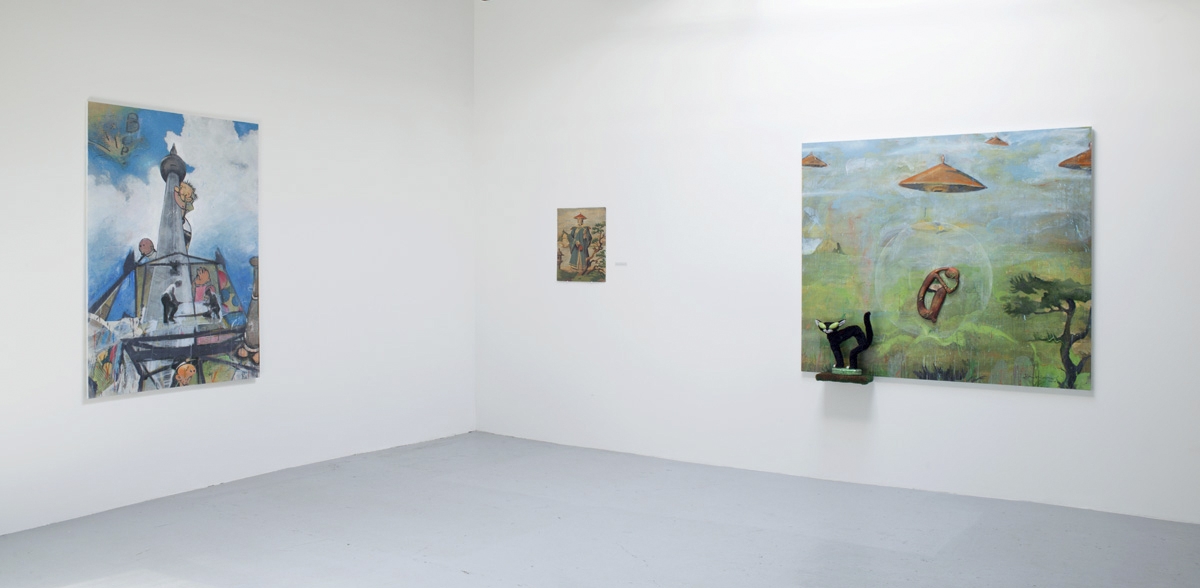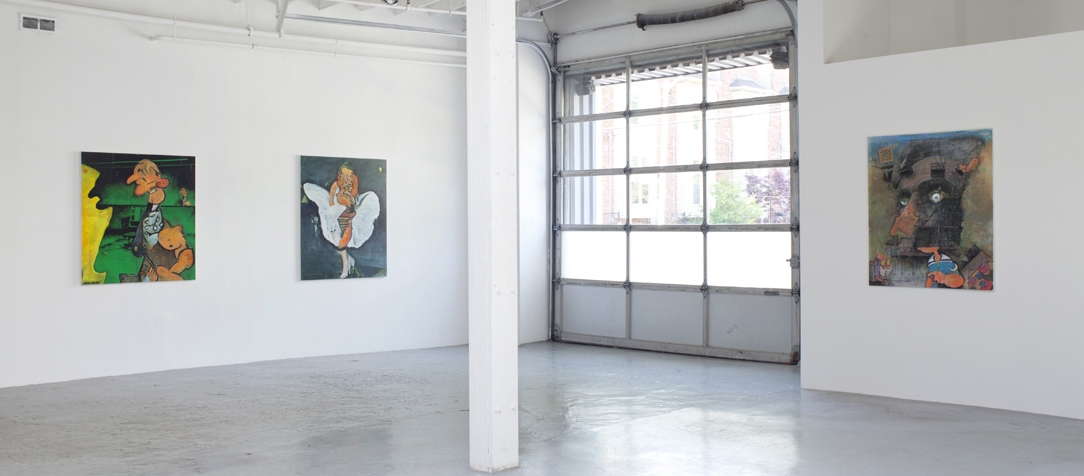 Georgia Scherman Projects of Toronto is pleased to announce Icons & Double Takes, an exhibition of new paintings and collages by senior American artist Bruce Helander, opening Thursday, May 29, 6-8pm.
Helander has explored the collage aesthetic for over thirty years, and has exhibited in more than 200 gallery and museum exhibitions. During the last decade, Helander found an innovative way to use photographic technology on his paper collages, with the resulting "blueprint" studies printed onto large-scale canvases that are then heavily embellished with acrylic paint and glitter. In this manner, the artist presents a seemingly equal balance between the adaptively re-used printed page and the abstract painterly overlays on canvas drawn from his own cut paper constructions and assemblage. An illustrated catalogue with a critical essay by prominent British art critic Anthony-Haden Guest accompanies the exhibition.
Icons and Double Takes explores recognizable, but altered iconic symbols, and adds a twist of reconstructed, overlaid cartoon imagery from the pages of a classic Popeye vintage children's book. The new configurations are strategically positioned over the original newspaper print photos, creating an abstract hybrid of the original intent. Familiar icons, under construction and deconstruction and complete with scaffolding, include President Lincoln's visage in the process of being carved out of Mt. Rushmore; the electric chair from Alcatraz made famous by Warhol; Marilyn Monroe's infamous wardrobe malfunction; and Toronto's CN Tower almost at completion. Embellished with assorted Popeye collaged characters, Records of Sight depicts the profile of a young man and how our brain signals memory, hearing, taste and smell. Chinese Saucer investigates double takes and double meanings; a work that at first appears to illustrate an alien foursome invasion of orange spacecraft, which actually has been appropriated and separated from a found paint-by-number depiction of a Chinese nobleman wearing a saucer-shaped hat.
Helander is considered one of the leading collage artists in North America, with works in over fifty permanent collections including the Whitney Museum of American Art, Solomon R. Guggenheim Museum, The Metropolitan Museum, Brooklyn Museum, Albright-Knox, Montreal Museum of Art, Los Angeles County Museum of Art, Philadelphia Museum of Art, San Francisco Museum of Modern Art, Smithsonian Institution, and The White House.
Helander is currently preparing a major exhibition for the Valentine Ryabov Gallery in Moscow, Russia in October, 2014 and a two year travelling museum show of the Blake Byrne Collection (L.A.), beginning in the spring of 2015.
Exhibition Catalogue with essay by Anthony Haden-Guest.