Blue Republic
Lick, But Don't Swallow
Opening Reception: Thursday, October 16, 6-8pm
October 16 - November 22, 2014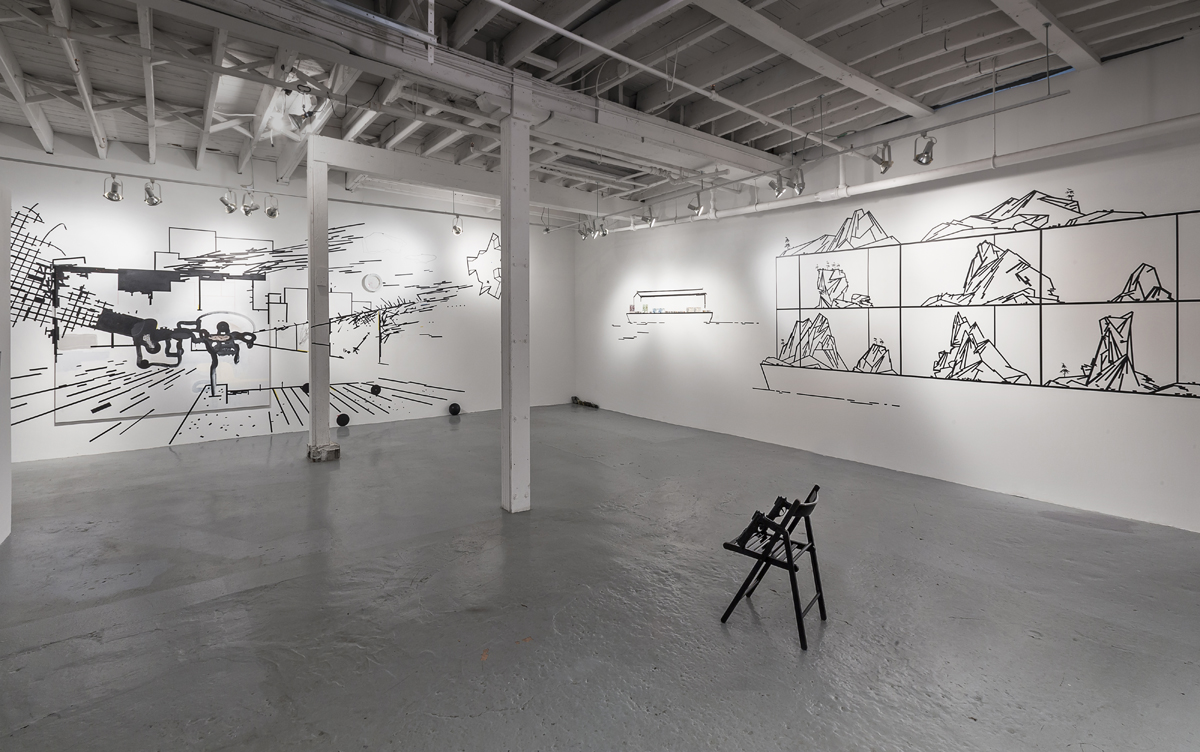 Georgia Scherman Projects is pleased to announce its second solo show with Blue Republic. The Exhibition, Lick, But Don't Swallow, consists of wall murals, objects, collages, photographs and videos.
Blue Republic is a collaboration of two artists, Anna Passakas and Radoslaw Kudlinski. Their artistic practice comprises multi- and trans-media installations, interventions, land art, performance, and participatory art, and is inspired by global phenomena of our times: production vs. the product, consumption, aspirations, concerns, and dreams of global citizen. They strive to address the world beyond art and so engage with the broadest dimension of contemporary experience, pushing the borders where art overlaps with social space. Blue Republic's search for new paradigms in art and cultural practice places itself in our socio-cultural and historical consciousness, raising questions that put in a new perspective culture as a medium of social engagement. In its core lies the concept of contemporary artist as a witness of his/her time who is an active participant in solidarity with the events and people that provoke and inspire their art. One of the artists worked in Brazil's favelas in anti-poverty education and activism, and in Ontario correctional system, working as part of an international program.
Some of the exhibition highlights are: 5th Bi-City Biennale of Urbanism and Architecture in Shenzhen/Hong Kong; Daad Gallery in Berlin; Ludwig Forum for International Art in Aachen; CCA Ujazdowski Castle, Warsaw; Galleria D'Arte Moderna in Bologna (Officina America); Galerie Julio Gonzales, Paris; Cultural Services Co-op in Siem Riep, Cambodia; Curitiba, Brazil; Tokyo, Japan; as well as Galerie René Blouin, Darling Foundry, Oakville Galleries, Art Gallery of Sudbury, MacLaren Art Centre, and Doris McCarthy Gallery in Canada. Blue Republic is based in Toronto, Canada and Krakow, Poland.